Founder : Late Kedar Nath Singh (1928 - 1999)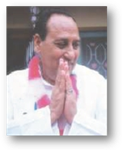 A person of vision and action with firm commitment to upgrade the economic and educational status of the people in the eastern region of Uttar Pradesh, especially in the Awadh region, which was lagging behind in the race of development, Shri Kedar Nath Singh Ji conceived the need for establishing educational institutions, from primary level up to post graduate level with excellence and high academic standards.

KNBSS has a long history as a leading provider of education, particularly at elementary, primary, secondary and senior secondary level. Students from all corners of UP have benefitted from accessing a system of education that has endeavoured to foster independent thought and academic pursuit. Even with rising fees across the education sector there is still a considerable body of evidence to suggest that KNBSS remains one of the favourite destinations. We recognize that Sultanpur is the destination of choice for students opting to invest in time studying in a CBSE school. In KNBSS, Sultanpur offers classes from Play Group to XII. At KNBSS we aim at bringing a paradigm shift from examination centred learning to holistic education.
Foundation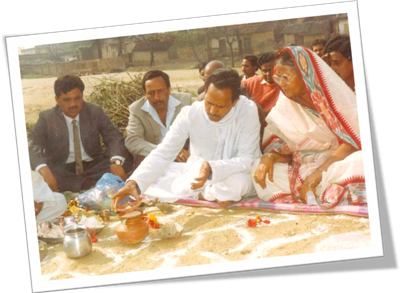 The Kamla Nehru Memorial Trust Sultanpur has acquired an important place and status of its own in the educational field of not only this region but all over the country as whole. Kamla Nehru Bal Shiksha Sansthan, Sultanpur, popularly known as KNBSS is one of the most prominent links of the chain of education institutions being managed by the trust. It came into existence by the inspiration and vision of its founder Hon'ble Sri K.N. Singh, Ex. M.P. and Ex. Dy. Minister irrigation and Agriculture, Govt. of India General Secretary A.I.C.C. who is constantly, making efforts to remove the social and educational backwardness of this region.
The aim of the school is to train its students for the challenges of tomorrow. It is situated in the heart of the city, in its own building with spacious playground, auditorium, well equipped labs (Home Science, Music, Biology, Physics, Chemistry, Geography and Computer), water cooler and high power generator set. Now the Institute runs classes Prep. to XII and is affiliated to C.B.S.E. New Delhi.
The College is located in the heart of the city this college has its majestic building of monumental architectural design, a sprawling campus lush greens fields and canopies of magnificent avenues is testimony to the intensity and foresight of its founder - Late Sri K.N. Singh