Commerce Stream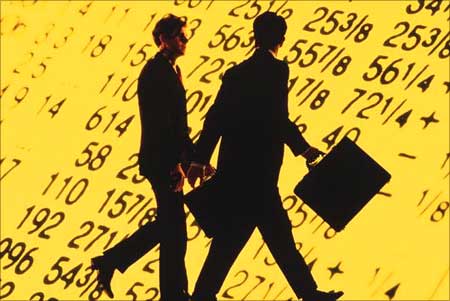 It is a myth that commerce is only all about money. On the contrary, it is about figuring out how business works, how to manage a company and personnel, keeping a track of the stock market, keeping tabs on tax schemes and much more.
A student from the commerce stream always has the option to pursue careers as diverse as hospitality and tourism, mass media, journalism, law, advertising, civil services among others.
Gone are the days when students opted for the commerce stream in +2 only as a 2nd option after the Science stream. Also, the commerce stream is no longer pursued by only those who are looking at managing family businesses! With careers in commerce undergoing a sea change both in terms of options and scope, commerce has become a sought after and popular option among students.
If a student wishes to pursue commerce in +2, he will have to study subjects like Economics, Accountancy, Business Mathematics and Business Studies. There are several career options that open up for a student after commerce stream. Chartered Accountancy, Business Management, Cost & Works Accountancy, Company Secretary, Actuarial Science, Chartered Financial Analyst are some of the fields that are directly related to the subjects in the commerce stream.

Accounting and Finance
Specialising in accounting and finance trains students who are looking to pursue a career in banks, insurance companies and industries. Some of the topics studied here include financial accounting, cost accounting, auditing, taxation, business law, economics, business communications, etc.
Economics
For an overall view of the subject, some students opt for a major in economics. This may not train students for a particular career path but it provides an overall view of the commerce stream and students can choose to follow a career path or pursue further studies on completion of the course.
Auditing
For those who want to find a career as a Certified Public Accountant, Finance Manager or Chief Financial Officer, majoring in the field of Auditing is a good idea. Student have to study advanced financial accountancy, auditing, financial markets, corporate financial policy, financial service, etc.
Taxation
Subjects studied under the specialisation of taxation include financial accounting, economics, business mathematics and statistics, direct and indirect taxation, public finance and taxation, and more. This prepares students a career as a business tax consultant or a property tax consultant. Other job roles include Manager of Accounts and Direct Taxation, Manager of Employment Taxation, Manager of Corporate Taxation and others.
Advanced Accountancy
Advanced accountancy prepares a student for work in the areas of accounting operations, patterns, merger of public holding companies, foreign currency operations, etc. It also helps provide an understanding in advanced financial accounting issues such as lease contracts, pension funds, end of service severance payments, etc.
Banking and Insurance
Majoring in banking and insurance will enable a student to be well equipped to follow a career in one of these two growing fields. This include life insurance, legal framework, non-life insurance, etc.
Marketing Management
Specialising in marketing management can provide multiple job opportunities starting from Marketing Executive up to Marketing Manager. It is also possible to start a consultancy firm that advises corporate companies on marketing strategies. This covers a range that includes communication, financial accounting, business regulatory framework, consumer behaviour, sales management and more.